The following resources have been assembled to provide you with more chiropractic wellness care information available on the internet.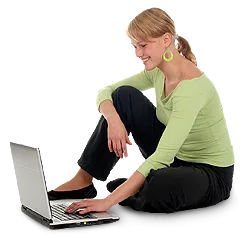 Chiropractic
en.wikipedia.org/wiki/Chiropractic
nlm.nih.gov/medlineplus/chiropractic
nccam.nih.gov/health/chiropractic/
Chiropractic Consumer Information
Yahoo Health - Chiropractic
WebMD - Chiropractic for Back Pain
Chiropractic - What you should know
ChiroWeb - Chiropractic Portal
SpineUniverse
Spine-Health
Your-Spine
YouTube - The Doctors & Upper Cervical Chiropractic
YouTube - Jerry Rice & Chiropractic
YouTube - Montel Williams & Chiropractic
YouTube - Research Supporting Chiropractic
YouTube - Joe Montana, Roger Craig and Jerry Rice
Chiropractic News & Blogs
Dynamic Chiropractic
ChiroOrg Blog
Planet Chiropractic
Articles - Miscellaneous
Wired - This Day in Tech
Don Tigny - The Low Back (SI Joint Dysfunction)

Chiropractic Research
Wellness Coaching
Wellness for Kids
BAM.gov
ChiroPediatrics.com
ICPA4kids.org
JWTumbles.com
KidsHealth.org
My-Gym.com
NutritionExplorations.org/kids/
Exercise and Nutrition
SportsMedInfo.net/
BodyForLife.com
CompassionateCooks.com
CorePerformance.com
Ediets.com
FitnessPlus.com
FoodRevolution.org
IFIC.org
MiaVita.com
NANP.org
SparkPeople.com
TheBodyByGod.com
TruthPublishing.com
WestonAPrice.org
WHFoods.org
WholeHealthMD.com
USDA Calorie Counter
Fitness Centers
EquinoxFitness.com
24HourFitness.com
BallyFitness.com
Curves.com
GoldsGym.com
LAFitness.com
Thought and Meditation
Chopra.com
DrWayneDyer.com
KenWilber.com
TM.org
Acupuncture
AcuFinder.com
CindyHealing.com
Dentist
Homeopath
homeopathic.org
Holistic Medicine - Chiropractic Index
Naturopath
Pilates
pilates.com
thepilatescenter.com
pilates-studio.com
powerpilates.com
Yoga
bikramyoga.com
siddhayoga.com
yogajournal.com
Yellow Pages
Chiropractor-Pages.com for San Jose
Infospace.com - San Jose Chiropractors
Google Directory - San Jose Chiropractic
SanFrancisco.com - Chiropractors in San Jose
San Jose.com - Chiropractors
SuperPages.com - San Jose Chiropractors
Switchboard - San Jose Chiropractors
WhitePages.com - San Jose Chiropractors
Yellowpages.com - San Jose Chiropractors
Yelp - San Jose Chiropractors
Listings.us - San Jose Chiropractors
ListingsCalifornia - San Jose Chiropractors
USA Chiropractor - San Jose Chiropractors
AlternativeMedicinePractices - San Jose
All original artwork and content on this entire website are protected under law and require permission before any use. If there is an issue with any violation of use on this website, contact us and it will be resolved immediately. "ChiroWorks Care Center" trademark #3,675,522. All rights reserved.