Welcome to ChiroWorks Care Center!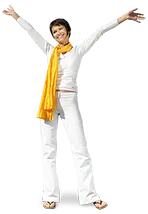 Located in San Jose close to Westfield Valley Fair & Santana Row, ChiroWorks Care Center is dedicated to helping you get pain relief as fast as possible with effective and safe, no crack chiropractic care based on your individual needs and treat many more conditions than just back pain with soft-tissue, myofascial therapy for restricted range of motion, nerve-related pain, numbness & tingling such as in carpal tunnel syndrome, piriformis syndrome, thoracic outlet syndrome or other peripheral nerve entrapments or nerve impingements.
If you are new to our website, thank you for visiting. Please feel free to discover and learn about chiropractic and evidenced-based physiotherapy from the latest research by registering. Explore the member wellness section of our website for chiropractic and health articles and resources by award-winning writers.
Updated 2013 Before & After Chiropractic X-rays!
Enjoy your life, learn to live pain free!
Loading
Michael Phelps & Graston Technique in Details Magazine Aug 2012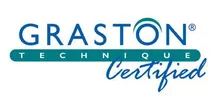 FAKTR Certified Provider


Voted Best Chiropractor in Santa Clara County by San Jose Magazine

Nominated in Best of the Bay TV's Mind, Body & Soul 2009 Series
Scroll to bottom for disclaimer & references
October 28, 2014: National Chiropractic Health Month 2014
March 27, 2014: Updated Graston Technique in the News
August 8, 2013: Added Don Tigny (SI Joint Dysfunction) link to Health Resources
Blog July 15, 2013: Omega 3 linked to prostate cancer.
Blog July 7, 2013: Chiropractic & Scoliosis
July 5, 2013: Updated Before & After Chiropractic X-rays in Success Stories
October 07, 2012: FAKTR certification updated with Lower Extremities
Blog August 12, 2012: London Olympics & Kinesiotape - Skepticism Answered
July 17, 2012: Michael Phelps & Graston Technique on Details Mag & Twitter
February 9, 2012: CindyHealing.com - Dr. Cindy Li LAc for acupuncture, facials
hot stone massage and massage in San Jose
Blog January 12, 2012: Lower Back Pain by Dr. David Kulla DC
December 15, 2011: USDA Calorie Counter with other tools like a BMI calculator
November 8, 2011: Metabolic Kitchen - meals designed to burn fat & boost energy
October 1, 2011: National Chiropractic Health Month
Articles and Videos about Repetitive Stress Injuries:
Blackberry Thumb, Text Neck, Workplace Ergonomics,
Using Technology Safely, Ergonomics for the Mouse,
Carpal Tunnel Syndrome, Cubicle Conditioning
Text Neck video, Ergonomic Workstation video, Dynamic Warm-up
Click here for the Healthy Living article index
August 19, 2011: CNBC News: "Text Neck" or Forward Head Posture
July 1, 2011: Dynamic Chiropractic: Low-Force Chiropractic by Marc Heller, DC
June 28, 2011: ACA's Healthy Living: Sleep Ergonomics
Mattress, Pillow, Position Tips and Education
June 19, 2011: Turn to kinesiology tape for "treatment between treatment"
by Amy Werner of The Globe and Mail
May 20, 2011: SportsMedInfo: Graston Technique and Tennis Elbow by Dr. Devine
April 1, 2011: ACA's Healthy Living: Ergonomics for Mouse-Intensive Jobs
Computer ergonomics: mouse & keyboard position, chair posture & breaks
March 26, 2011: ACA's Healthy Living: Computer Ergonomics and Children
"Many children are already suffering from repetitive motion injuries (RMI)"
March 10, 2011: ACA's Healthy Living: What Should I Tell My Doctor?
What Are the Warning Signs of a Potentially Serious Problem?
March 3, 2011: ACA's Healthy Living: Scoliosis
Updated Blog March 3: Dr Oz promotes chiropractic for back pain!
February 25, 2011: ACA's Heathy Living: Live To 100
Updated Blog February 15: Ankle Sprains & Male Athletes
Updated Blog February 14: Chiropractic Proven Effective for Low Back Pain
Updated Blog February 12: ChiroMatrix's "The Neural Highway"
Video introduction to subluxations, "pinched nerves" and chiropractic
"The Neural Highway" video also found on this website here
Updated Blog February 6: Back (Lumbar Spine) Arthritis & Family Genetics
February 4, 2011: ACA's Heathy Living: Temporomandibular Joint Disorder
January 24, 2011: Merchant Circle article:
Commentary about differences in chiropractic treatment philosophies
Updated Blog January 23, 2011: Jack LaLanne, health fitness guru, dies at 96
Updated Blog January 16:
Increased physical activity increases prostate cancer survival rate
January 4, 2011: ABC7 KGO's Carolyn Tyler reports on Graston Technique used for
post-surgical breast cancer scarring & breast implant capsular contraction
Updated Blog September 21:
Swedish massage reduces stress hormones improving biological functions
Updated Blog August 20: Both real and fake acupuncture help with pain equally
Updated Blog August 17:
Research validates benefits & cost efficacy of chiropractic verses other therapies
August 10, 2010: ABC7 KGO: reporter Carolyn Johnson and producer Tim Didion
report on Graston Technique for chronic pain and tendonitis for athletes in May
August 2, 2010: Graston Technique news page updated but I still have to reconstruct the
old news from scratch.
July 16, 2010: National Chiropractic Health Month coming in October. Join the fight.
against obesity. National Chiropractic Health Month Articles feature tips on

If you need a very knowledgable personal trainer good with difficult cases, I highly recommend Aaron Ryan of Amity CrossFit in Palo Alto.
Updated Blog March 2: Chiropractic and the Winter Olympics
Updated Blog February 3: Connecticut Board finds no association between neck adjustments and strokes January 28, 2010: ACA: "Study expert validates chiropractic standard of care"
Found strokes from adjustments no greater than visits to medical doctors January 24, 2010: FAKTR-PM Certification Completed January 14, 2010: Graston Technique: Marc Heller article in Dynamic Chiropractic
Updated Blog January 11: Chiropractic neck adjustments & strokes debate January 10, 2010: Best of the Bay TV segment Sunday, at 3:30 pm on KRON 4 January 6, 2010: WNDU 16: New massage therapy technique helping local breast cancer patients by Maureen McFadden
Updated Blog October 30: Kerri Walsh endorses KT Tape 'Original' kinesiotape controversy
Updated Blog October 1: Opinion based on recent article about chiropractic and children September 28, 2009: News - Chronic injuries may be relieved with Graston Technique July 17, 2009: Graston Technique: Improved range of motion & nerve entrapment "Improving range of motion in breast cancer survivors" by Chris Bosak
Updated Blog June 27: Cell Phone Elbow & Tips & Prevention of cubittal tunnel syndrome
Updated Blog February 24: Guest Blog article "Virtual Games Causing Real Injuries" by Holly McCarthy February 17, 2009: Best of the Bay TV internet video link for ChiroWorks Care Center February 15, 2009: Best of the Bay TV spot about ChiroWorks Care Center
Sunday, at 3:30pm on KRON 4 (Comcast 704 HD)
Updated Blog January 12: More on Chiropractic and the Olympic athletes November 2008: San Jose Magazine Profile on the Reader's Choice Awards
Updated Blog August 9: Beijing Olympics 2008 Beach Volleyball & Kinesio Tape May 19, 2008: Disabled member login for a limited time. Feel free to explore the
corrective exercises such as these back exercises, health articles such as
these relaxation techniques and even games & a children's coloring book!
Best of the Bay chiropractor nominee for San Jose / Santa Clara County

References & Image Credits:
www.acatoday.org
www.bestofthebaytv.com
www.sanjosemagazine.com
Disclaimer: Articles are posted on this site for informational purposes. All opinions expressed in these articles are solely those of the particular author and do not necessarily represent the opinions of not necessarily the opinion of ChiroWorks Care Center, Dr. Anthony Tsai, its employees, Graston Technique providers or affiliates. Any opinions of the author on the site are or have been rendered based on scientific facts and/or anecdotal evidence, under certain conditions, and subject to certain assumptions, and may not and should not be used or relied upon for any other purpose, including but not limited to for use in or in connection with any legal proceeding. "ChiroWorks Care Center" trademark #3,675,522. All rights reserved. All original artwork and content on this entire website are protected under law and require permission before any use. If there is an issue with any violation of use on this website, contact us and it will be resolved immediately. Please refer to http://fairuse.stanford.edu/Co... for more information.